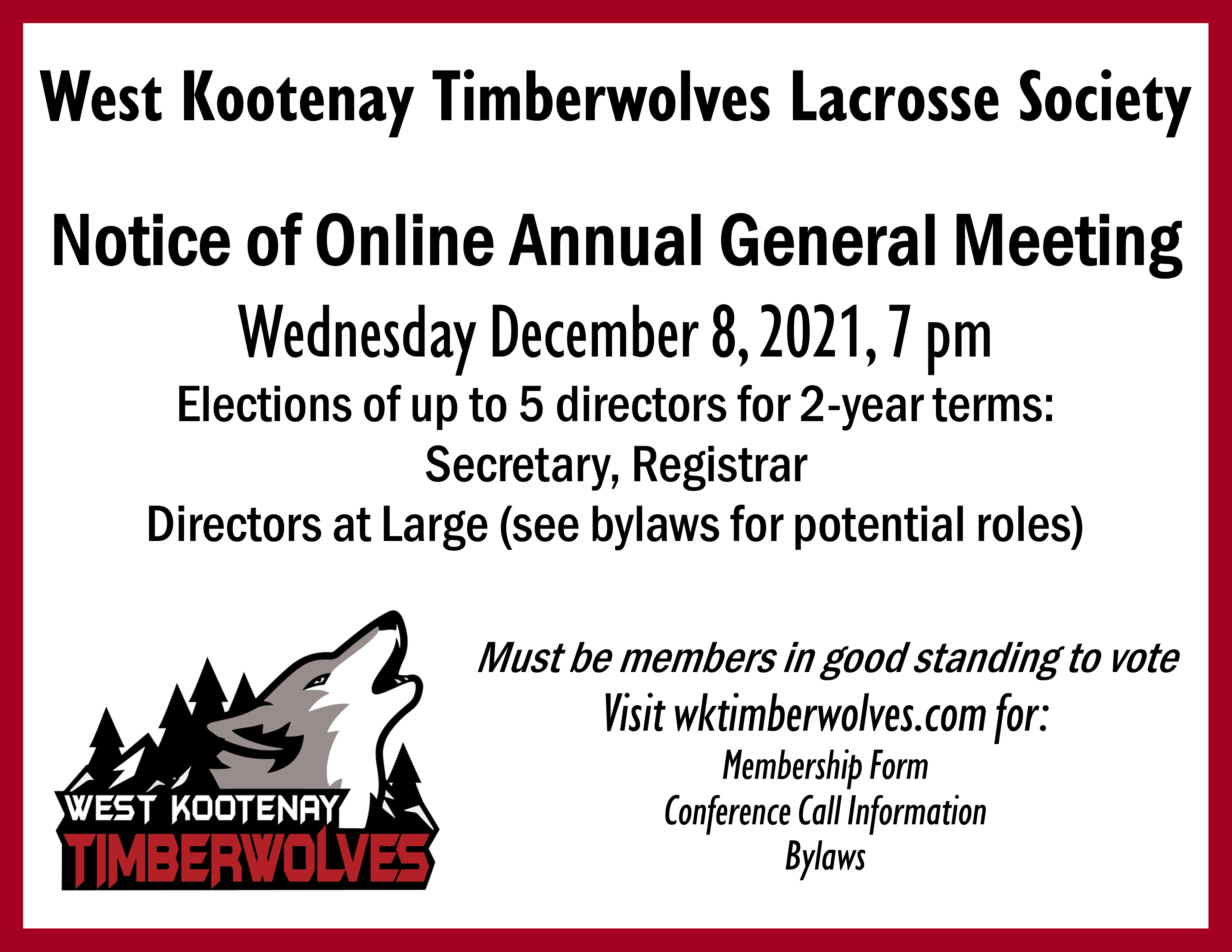 Notice of Annual General Meeting to be help Wednesday December 8, 2021 7:00pm.
West Kootenay Timberwovles Lacrosse Society Bylaws
Must be a member of the West Kootenay Timberwolves Society to vote. Free membership. Complete the membership application and send it to [email protected].
Contact [email protected] for the link to the online meeting or check back here for login information.